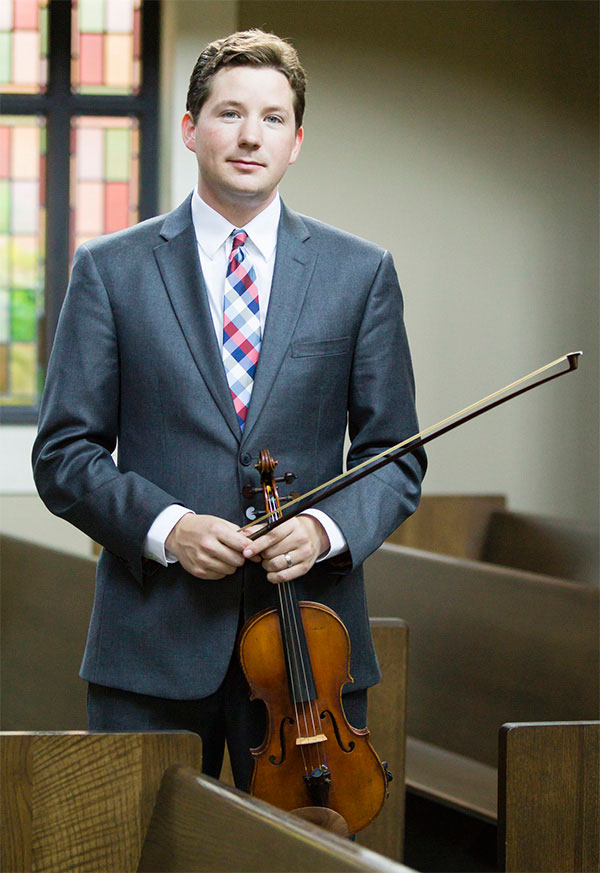 DOVE AWARD-NOMINATED orchestrator, violinist, arranger, and composer Travis Patton is a graduate of Belmont University and the founder of String Swept Music.  Travis orchestrated the album "O Come Emmanuel: Carols of Christmas" which was nominated for a 2016 Dove Award in "Best Christmas Album of the Year". Commissioned by the Valley High School Orchestra program, his first electric violin concerto entitled Meadowview, was premiered in May, 2015. He composed the score for the short film Space Cadet which won "Best Use of Music" and "Best Film" at the 2015 Knoxville Film Festival. In 2012, he won the title of National Grand Champion at the American String Teachers Association's (ASTA) Eclectic Strings Festival. He has written arrangements for groups including Point of Grace, The Dallas String Quartet, and The Music City Youth Orchestra, and artists such as Cindy Morgan, Ginny Owens, and Andrew Greer. In addition, Travis has shared the stage with artists such as Jeff Coffin, Charlie Daniels, Matthew Perryman Jones, the McCrary Sisters, Chris Tomlin, Wayne Watson, Jaci Velasquez, Ashley Cleveland, and Andrew Peterson.
Travis is a passionate advocate of music education. He has developed a unique curriculum for students on ways to incorporate improvisation and contemporary string techniques such as "chopping" and "strum bowing" into their studies. He incorporates these techniques into custom compositions and arrangements for middle and high school orchestras as well as teaching privately and giving clinics in classrooms.
Travis was raised in Des Moines, Iowa. He currently lives in Nashville, Tennessee with his wife, Elizabeth. He is the director of Belmont University's String Crossings camp, the musical director of the Music City Youth Orchestra, a participant of the Nashville Composer Collective, and a Worship Instrumental Associate at Brentwood Baptist Church.